From Fibers to F-ABRIC
High resolution download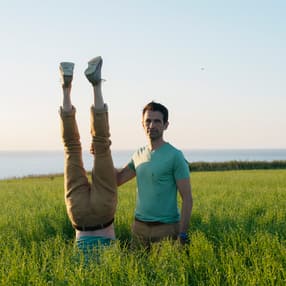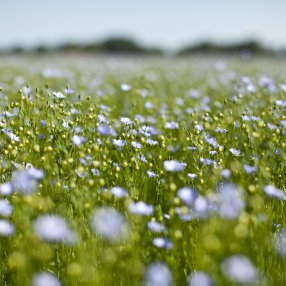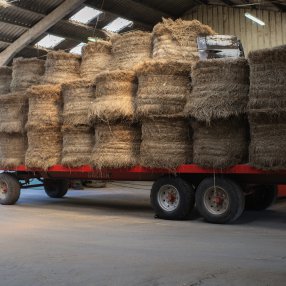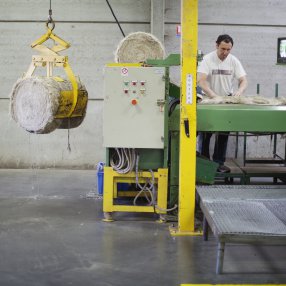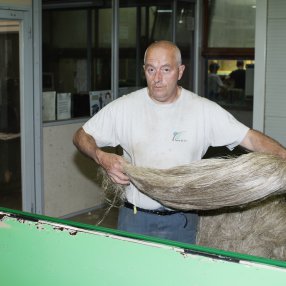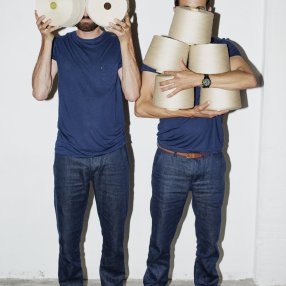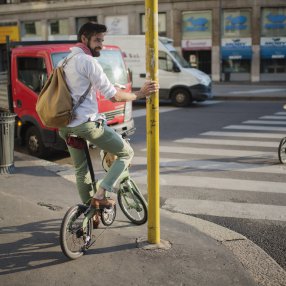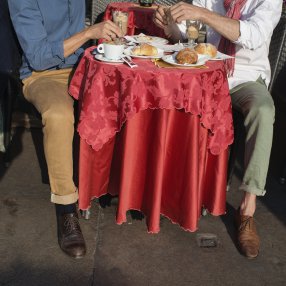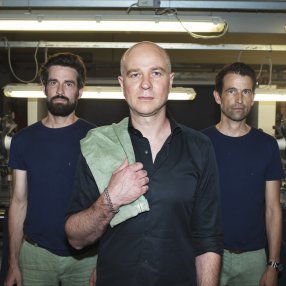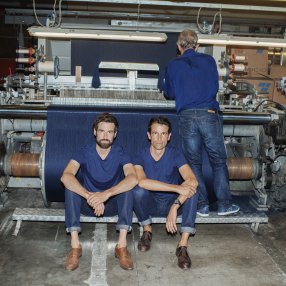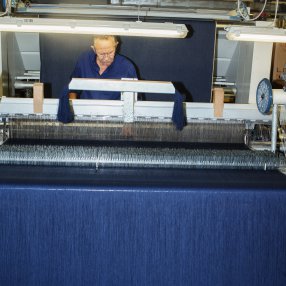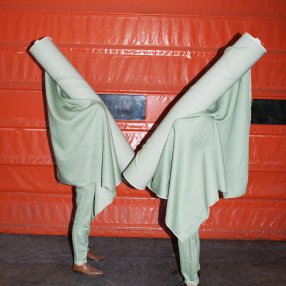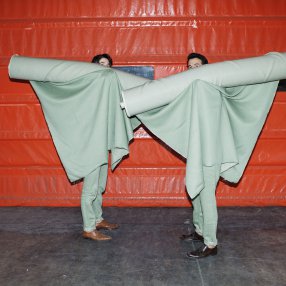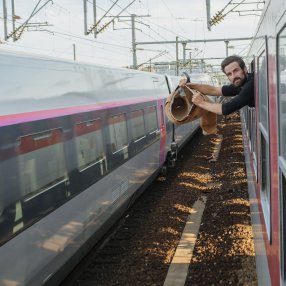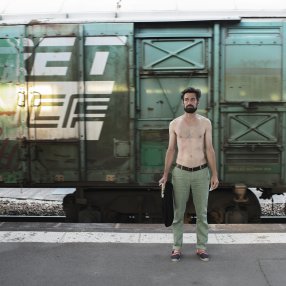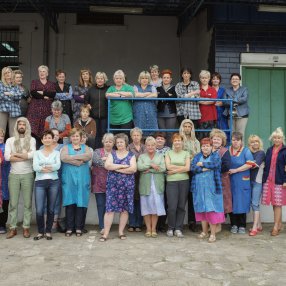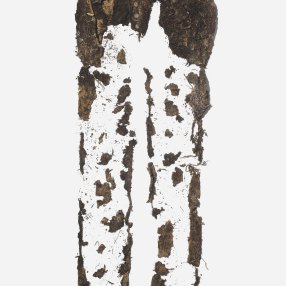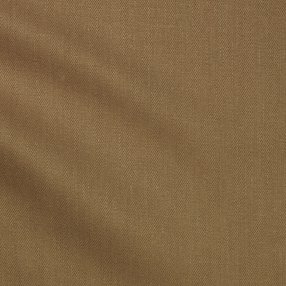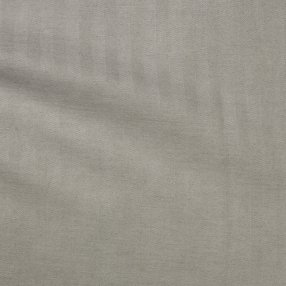 THE FABRIC OF THE FUTURE MADE FROM FORGOTTEN PLANT FIBERS
The idea of a durable fabric that is completely compostable and produced in Europe from European crops may sound like wishful thinking, but in fact it is the latest pitch from the Freitag brothers. Twenty years after Daniel and Markus Freitag gave new life to old truck tarps, FREITAG has created for itself an all-new, biodegradable textile, that is produced right here in Europe.
«Cycles are a part of life,» explains Markus. «From composting in the garden, to our favorite mode of transportation, the bicycle. Sometimes we ride with purpose, and sometimes we ride in circles. We think and act in cycles.» It's a principle that goes beyond just manufacturing bags. The dirty truck tarps are washed with rainwater collected from the factory roof, organic waste is composted, and product packaging is designed to be reused. However, FREITAG employees working in production and distribution have always worn conventional workwear, and that's always been a thorn in the side of Daniel and Markus. For a long time they searched in vain for more sustainable and conscientious alternatives to the cotton and synthetic materials offered by the globalized textile industry. Daniel says: «Around five years ago, we decided that we had to take matters into our own hands and develop our own employee clothing from scratch. It was a logical decision, but it was also quite daunting.»
As bag manufacturers, there was a real possibility that they would soon get lost in the complex world of textile production, so the brothers sought additional help. They hired a textile engineer, a textile designer, and a prototyping tailor just for this project. Their mission: to develop fabrics and clothing that could be produced without wasted resources, endless transport distances, or chemical overuse. The textiles were to be manufactured nearby, under fair conditions. Of course they should be able to withstand the harsh wear and tear of the factory, and even harsher afterwork parties. And when a garment made from these new textiles wears out, it should be possible to throw it on to the compost heap, where it will biodegrade organically without leaving behind any harmful residues like a guilty conscious. In order to meet these requirements, they had to return to the very beginning of the development cycle: the fiber. They chose hemp and flax, two plant-based fibers which, thanks to their lower water consumption and shorter transport distances, have a much smaller ecological footprint than cotton. These bast fibers form an extremely tough base, and when a softer feel is needed, Modal, a fiber made from beechwood is added. The globalization of the textile industry and the relentless advance of easy-to-process cotton heralded the closure of many European fabric producers. As a result, FREITAG had to develop F-ABRIC from scratch. «We really had no clue, but we were foolish enough to persevere, » explains Daniel. Where are the producers that could blend, spin, and process the fibers into material that would meet all the demands of durability, comfort, and style? Who can guarantee that the fibers come from Europe? Who knows the complete supply chain? And how the heck does one dye a textile like this without going crazy with chemicals? The road to F-ABRIC was long and full of trial and error.
And just because you have a compostable fabric doesn't mean you have a biodegradable garment. FREITAG had to ensure that all the other components like linings, labels, and selvages were also biodegradable. Rivets were avoided altogether and instead of using cheap, standard polyester thread for stitching, they found a compostable thread. They also developed (patent pending!) a button that can be unscrewed and removed from the garment. One day, these pants buttons may be coveted heirlooms. After five years of development and several employee test runs, FREITAG now has a selection of fabrics that originate from European fibers and are produced within 2'500 kilometres (1'600 miles) of FREITAG HQ. And they'll biodegrade completely on any compost heap. «We don't see FREITAG as a fashion brand, but we still don't mind looking good,» admitted Markus. For the past 20 years, he and his brother have only been producing bags that they themselves would carry. And the pants and shirts that will be sold for the first time starting in November have also been developed with this slightly ego-centric criterion. But ultimately, F-ABRIC is not a clothing collection from a bag manufacturer. It is a new raw material developed by and for FREITAG designers to use to create clothing, bags, or whatever else may pop into their heads.
Camera/Edit: Yves Scagliola, Music: Zigitros, Voice: Russell Hergert