THE REAL RIP-OFF
HIGH-RES PHOTO DOWNLOAD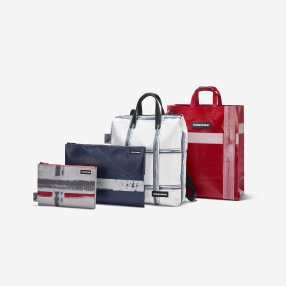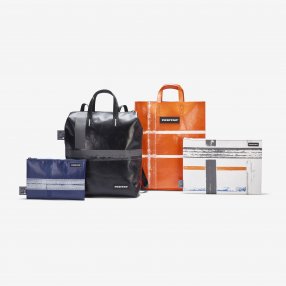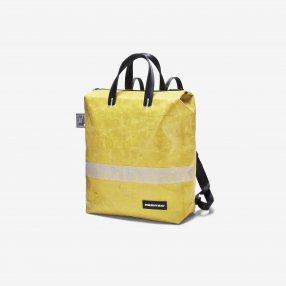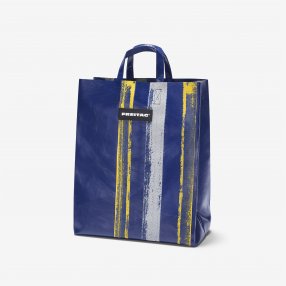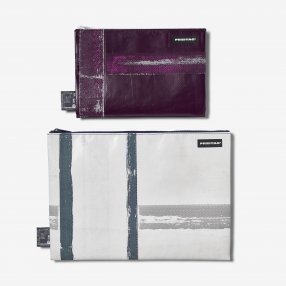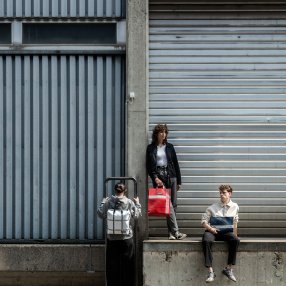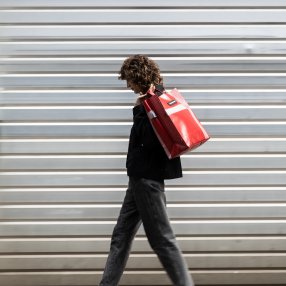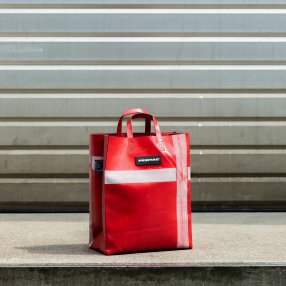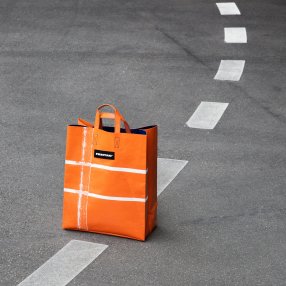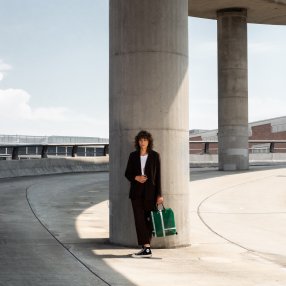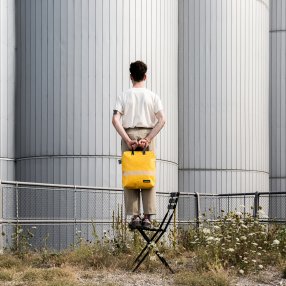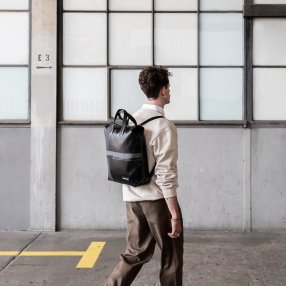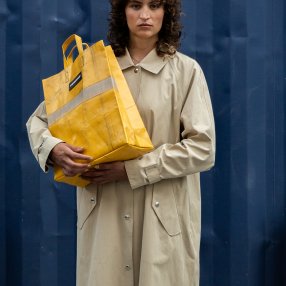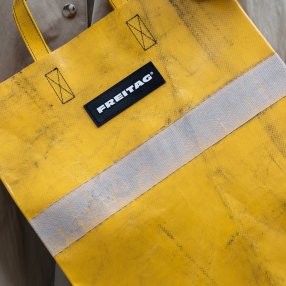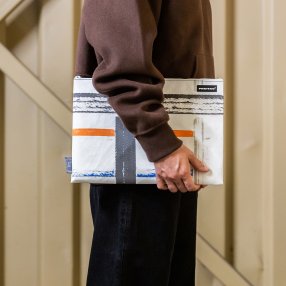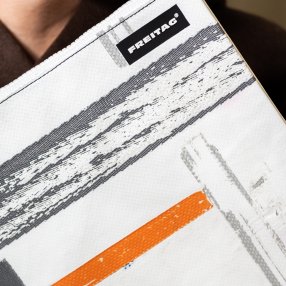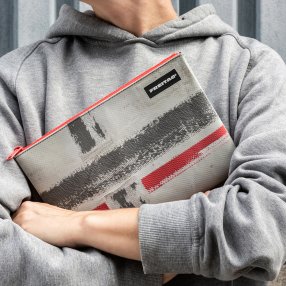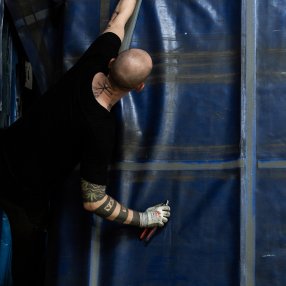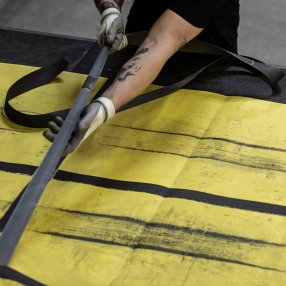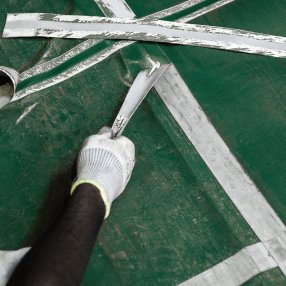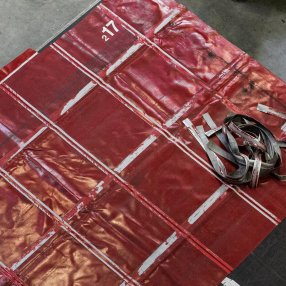 Media release, August 31, 2022
THE REAL RIP-OFF: FREITAG REVERSED
If you think nice, smooth surfaces are too superficial, FREITAG has got something for you. Because for four models the Zurich-based bag makers are turning their tarps inside out and putting the focus on the spots where the rip-off tarp straps used to be. In short: FREITAG is celebrating the inner beauty of imperfection.
 
In life before FREITAG, the inside of a truck tarp was the uninteresting side. First, because it doesn't have any printing and is simply a plain monochrome. Second, because it's protected from environmental influences, so it doesn't have a patina. And third, because this is where they weld on the straps that hold the tarp in place on the truck, leaving an uninteresting plaid pattern behind. 
But once the tarp butchers at the FREITAG factory have used brute force to relieve the tarps of their eyelets, straps and belts, they look entirely different. Suddenly, the inside seems quite vulnerable and much more exciting. Frayed strips and raw checks with rips heading in all directions now adorn the once boringly smooth surface.
Over the past few months, FREITAG has collected tarp fragments that normally would have partially ended up as rejects, but as they look particularly exciting on the inside, FREITAG now creates a viable monument to their otherwise hidden inner beauty. Starting November 2 and as long as the first tarp load last, four FREITAG products will be available in distinctive, ripped-off, inside-out versions: the classic F52-X MIAMI VICE shopper, the F201-X PETE hand backpack, and the A5- and A4-sized pouches F07-X CHUCK and F08-X DAN, respectively.
The four "Real Rip-Off" models also have their inner labels hanging out. And, price-wise, they certainly aren't rip-offs: the bags and pouches cost the same as the standard inside-in versions.
 
Launch: November 2, 2022

F52 MIAMI VICE
The ripped-off, inside-out version of the FREITAG shopper with signs of wear-and-tear on the outside: simple, strong and beautiful.
Dimensions: 330 × 160 × 400 mm (L × W × H)
Volume: 20 liters
Prices:  CHF 130 / EUR 120 / USD 150  excl. TAX / UK 110
F201-X PETE
The inside-out version of the FREITAG hand backpack. The small multi-purpose city backpack with love handles, adjustable straps, interior compartments and a zippered outer compartment.
Dimensions: 295 × 115 × 340 mm (L × W × H)
Volume: 14 liters
Prices: CHF 210 / EUR 200 / USD 240  excl. TAX / UK 180
F07-X CHUCK  
The somewhat large, torn inside-out version of the recycled A5 pouch with colored zippers. 
Dimensions: 245 × 175 mm (L × W)
Prices: CHF 50 / EUR 48 / USD 55 excl. TAX / UK 45
F08-X DAN
The inside-out version of the large, individual, recycled A4 pouch with colored zippers.
Dimensions: 350 × 250 mm (L × W)
Prices: CHF 60 / EUR 55 / USD 65 excl. TAX / UK 50
MOVING IMAGES
For downloading right-click on animated gif:
For downloading right-click on animated gif: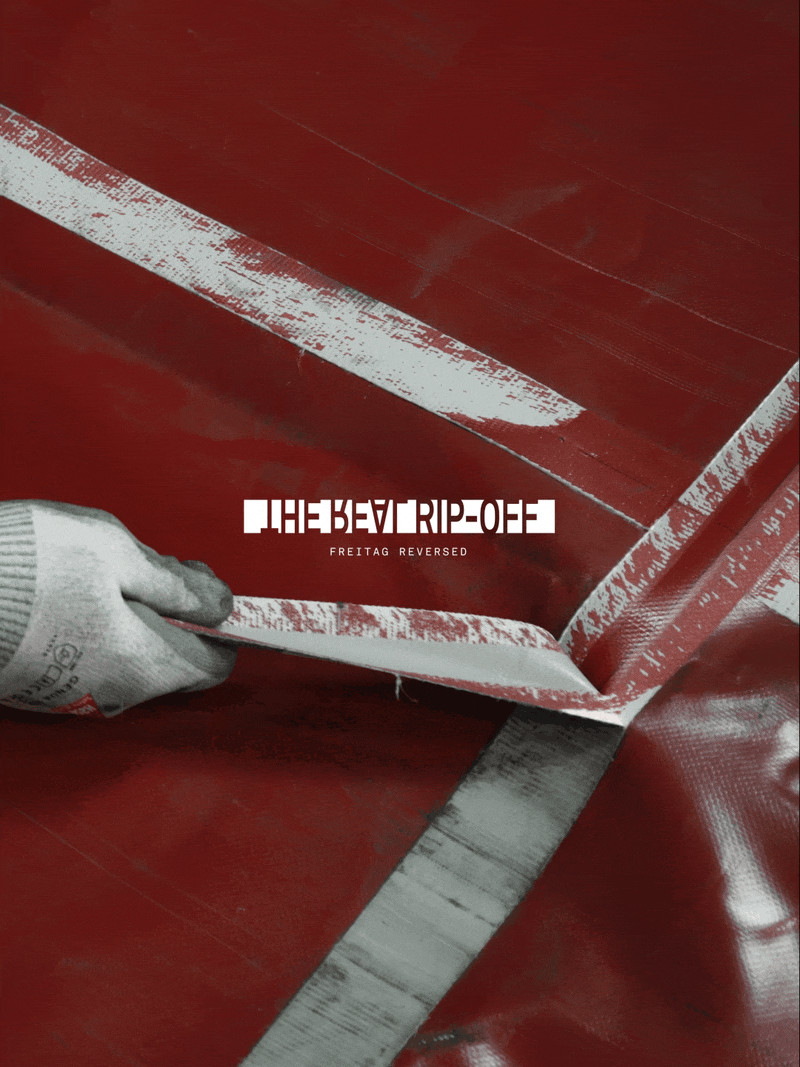 For downloading right-click on animated gif: