R521 COOLIDGE
HIGH-RES PHOTO DOWNLOAD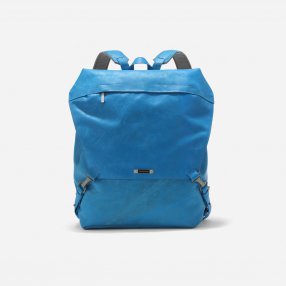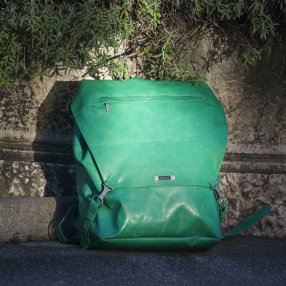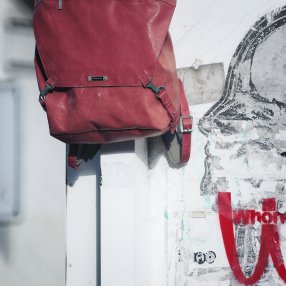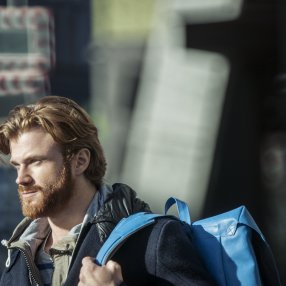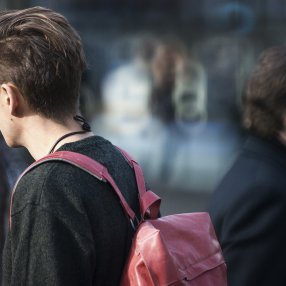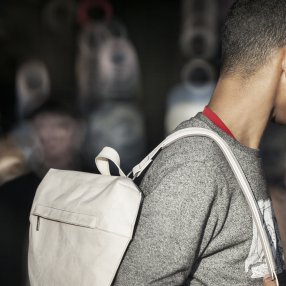 Please mention the Photo Credit (see caption)
THE RUCKSACK
In 1874, Alpine journalist W.A.B. Coolidge achieved the first winter ascent of the Jungfrau. Today's challenges no longer await us at high altitudes but rather in the daily grind on the streets, and the heroes of today are the urban creative workers; there are no satellite forecasts for their changing order patterns. No thermal underwear can keep them warm during turbulences encountered on the relationship front, and when they are carried away by an avalanche of vehicles while on their bikes, a bleeping tracking device won't be much help at all. The only thing they need to survive in style is a companion they can rely on – a large, tough, water-repellent backpack.
Available in all the colors that were at the height of truck-tarp fashion 10 years ago.
Features: Compartment with a padded base for a 15" MacBook®. Zippered outer pocket on the flap. Inner lining made of 100%-recycled PET. Adjustable cover flap for more volume. Padded and adjustable shoulder straps.
Technical Information
Launch: March 20, 2014
Dimensions: 330 × 410 × 140 mm, 13 × 16.1 × 5.5 inch (l × w × h)
Volume: 24 liters
Price: CHF 460.– / EUR 360.– / GBP 360.– / USD 490.– excl. TAX
Available at all FREITAG Stores, selected resellers, and at freitag.ch.