FREITAG × BROMPTON
HIGH-RES PHOTO DOWNLOAD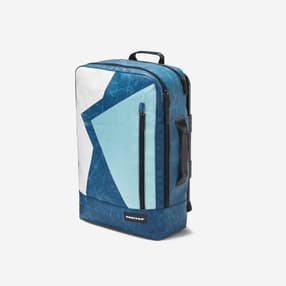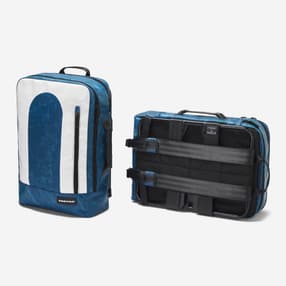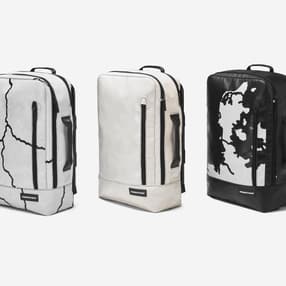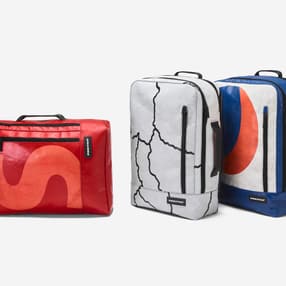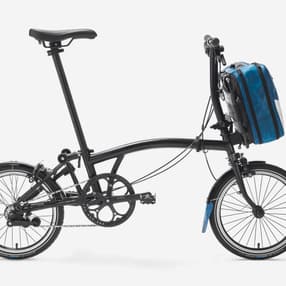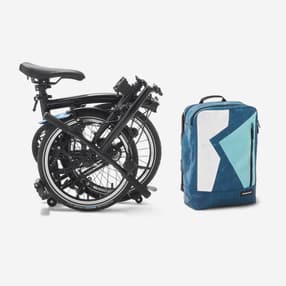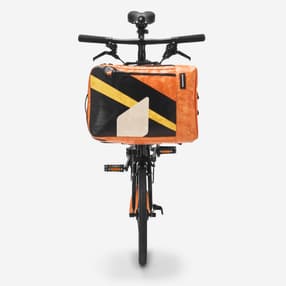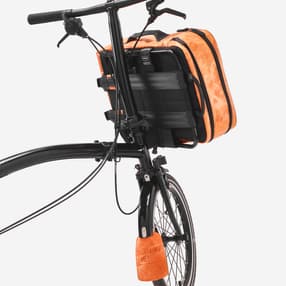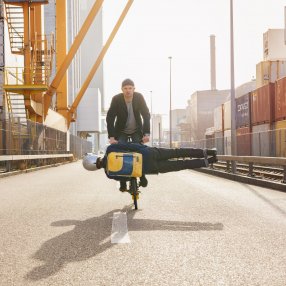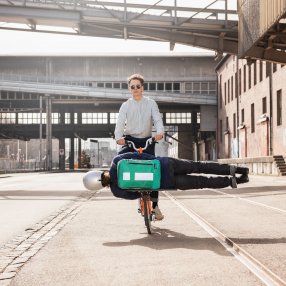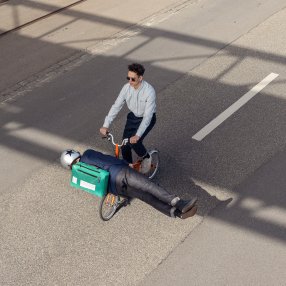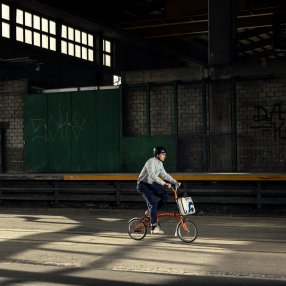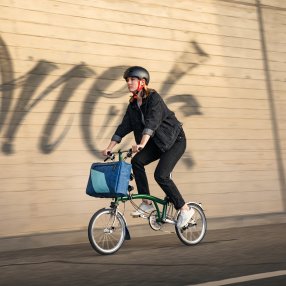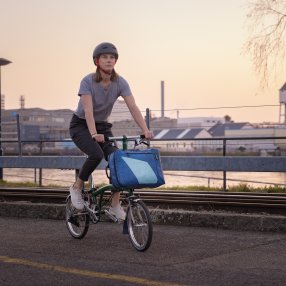 Case Movie

Media release (Product embargo: March 24)
FREITAG × BROMPTON
WE JUST PUT A NEW SPIN ON BACKPACKS
Zurich's bag manufacturer FREITAG and London-based folding bike pioneer Brompton have quite a bit in common: They're both into re-cycling, which means thinking and acting in cycles, and riding bikes. Both are crazy about quality and functionality. And crazy enough to continue producing in two of the most expensive cities on the planet. Now the two suppliers for bike-riding individualists have put their heads together to work on urban mobility solutions. The result: They've succeeded in putting an entirely new spin on two everyday items that have been through just about every change and improvement you can mention: bags and bikes.

Andrew Ritchie built his first Brompton in 1975. Ever since, we've been able to get hold of folding bikes that last a lifetime and cycles with small wheels that changed free urban travel forever. And when Daniel and Markus Freitag cut their first messenger bags from used truck tarps in 1993, they showed the world they could create functional, portable design objects from waste materials. And that not all bags of the same model need to come with the same boring look.

A commute is as individual as a FREITAG bag, and there's no shortage of efficient, sustainable ways of getting to work and back. So, apart from winning over hearts and minds, the two globally urban market leaders got together to give the backpack a new twist. Result: it now clips on to the front of a Brompton folding bike, where it fits and functions as perfectly as it does in its more usual place. Namely, on your back.
 
F748 COLTRANE – BACKPACK FOR BROMPTON
This special version of the prototypical, rectangular, recycled FREITAG backpack can be turned through 90 degrees and unfold its full potential on any Brompton folding bike.
Made of used truck tarp, this unique piece comes with an aluminum Brompton front carrier frame and, thanks to its Velcro® straps, can be easily removed.
Can be used as a backpack with or without the aluminum frame.
Backpack straps attach magnetically–and almost magically– to the back of the bag, enabling one-handed docking and removal on any Brompton bike with any handlebar type.
Double-zippered, padded main compartment made of recycled PET fabric with rapid access to the laptop compartment.
Zippered outer compartment is easily accessed from the saddle when you hit a red light.
Extra-long key strap so you can unlock your door even when the backpack is fixed to the bike.
Includes a mud flap cut from the same tarp that bolts to the front fender of any Brompton bike.

Available at FREITAG Stores, Brompton Junctions and on freitag.ch.

Pre-launch: March 24, 2021 (at freitag.ch)
Launch: April 14, 2021 
Quantity: 3000 pieces
Dimensions: 300 × 120 × 450 mm / 11.8 × 4.7 × 17.7 in (L × W × H without frame) 
300 × 150 × 450 mm /11.8 × 5.9 × 17.7 in (L × W × H including frame)
Volume: 19 liters
Prices: CHF 390.– / EUR 360.– / GBP 320.– / USD 440.– excl. TAX / JPY 51,000 excl. TAX / CNY 3,280 / KRW 522,000
 
F749 FREITAG MUD FLAP FOR BROMPTON
The mud flap, which screws easily onto any Brompton front mudguard, is a small, unique accessory from FREITAG for Brompton riders who want to express their individuality on their bikes, but don't need a bag.

Available at FREITAG Stores, Brompton Junctions and on freitag.ch.

Dimensions: 159 × 100 mm / 6.3 × 3.9 in  (L × W)
Launch: March 24, 2021
Price: GBP 12.– / USD 16.– excl. TAX / USD 16.– excl. TAX / JPY 1'800.– excl. TAX / CNY 120.– / KRW 18'000.– on freitag.ch (free in FREITAG Stores and Brompton Junctions)
 
FREITAG × BROMPTON
Since 1993 FREITAG has injected new life into used truck tarps as functional, water-repellent bags and accessories for bike-riding individualists. Based in Zurich Oerlikon, the company thinks and acts in cycles, and bikes are its favorite way of getting around.

Since 1975, Brompton has given urban bike commuters more space in their homes and the freedom to choose to do their daily commute by bike or public transport. The folding-bike pioneers are not only at home in London, but still have every frame made in-house by skilled and fully qualified brazers.
 
MOVING IMAGES
Click here for FREITAG x Brompton case movie: www.freitag.ch/brompton
For downloading right-click on animated gif: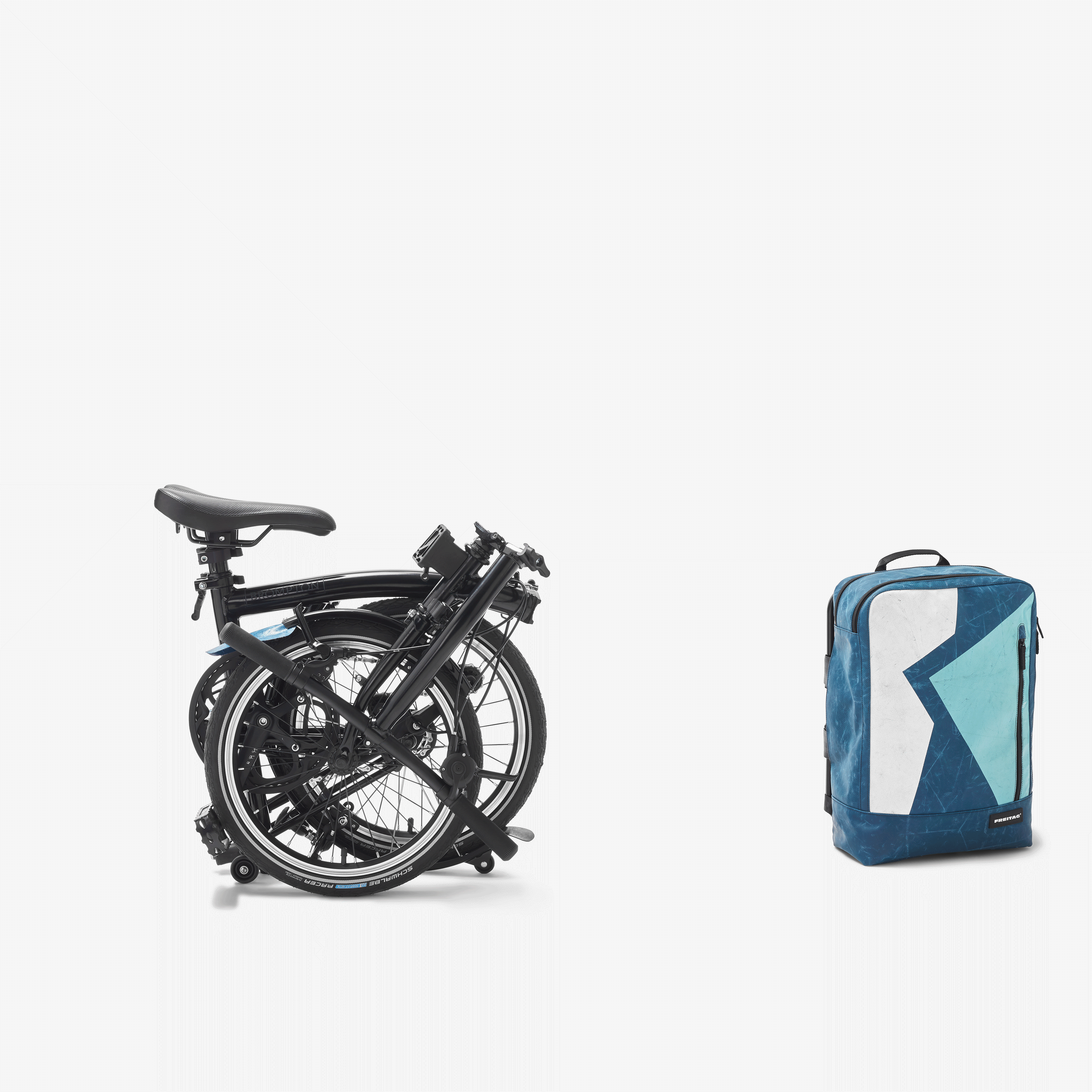 TEASER MOVIE