F705 SECRID × FREITAG
HIGH-RES PHOTO DOWNLOAD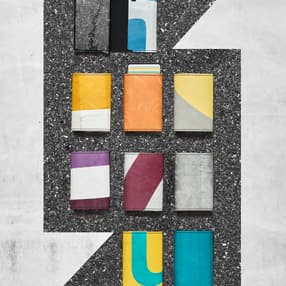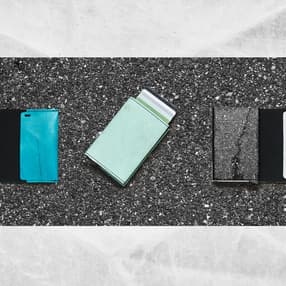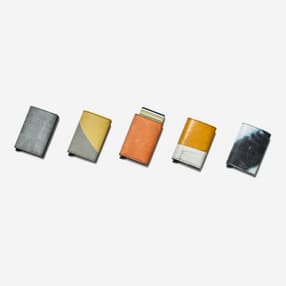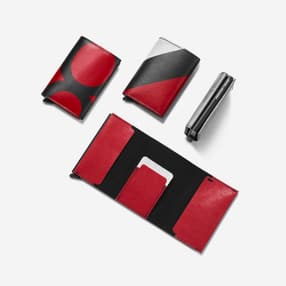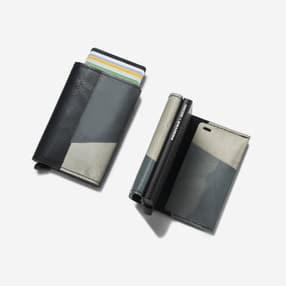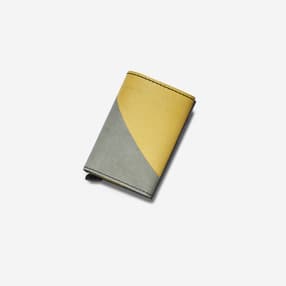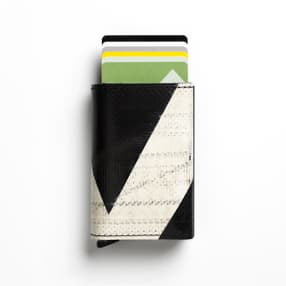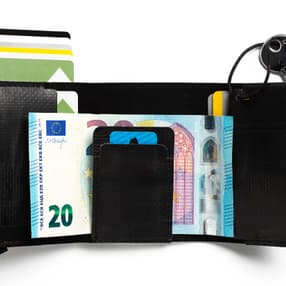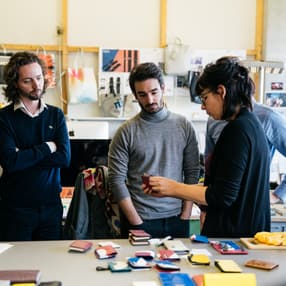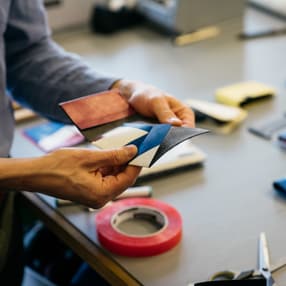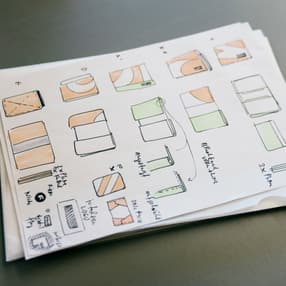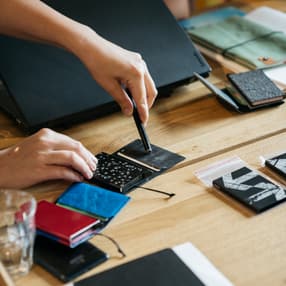 Please mention the photo credits : Oliver Nanzig
WALLET MAKERS UNITED
When the Dutch  inventors of the Secrid Cardprotector and the Swiss truck deconstructionists at FREITAG join forces, they're not only meeting mid-way on the 820 kilometers of highway separating The Hague from Zurich on a shared, tarmacked foundation of love for good, functional design. It's also about the meeting of  two relatively small, original outfits that ooze charisma  and are obliged to live with two sets of clichés, namely those relating to their respective countries. The Secrid aluminum Cardprotector is as precise in its design and finishing as a Swiss watch movement and offers the same kind of security for up to six credit cards as the proverbial Swiss bank.
The FREITAG sleeve enclosing it is made of recycled truck tarp and is available in more colors than you are likely to find in all the tulip fields in Holland combined.
F705 SECRID × FREITAG
The Cardprotector wallet for maximum individuality and card-iological security. Made of used truck tarp that has spent its first life on the highways and by-ways of Europe together with an aluminum Cardprotector. The Cardprotectors were stained in places but a lasered asphalt design covered up the flaws and gave them a new lease of life.
The compact Secrid Cardprotector holds up to six credit cards that are shielded from unwanted RFID wireless communication and slide out from the case tiered at the touch of a button.
The robust FREITAG sleeve around it (featuring a money flap to hold a few old-fashioned banknotes and coins for emergencies) offers additional room for another two cards in each of its two tarp pockets.
Technical information:
Launch: November 15, 2018
Dimensions: 65 × 97 × 16 mm (L × W × H) / 2.5 × 3.8 × 0.6 inch (L × W × H) 
Price: CHF 95.– / EUR 90.– / GBP 80.– / USD 105.– excl. TAX / JPY 14'800.– / CNY 780.– / KRW 138'000.–
FREITAG × SECRID
Since 1993, the two designer brothers Daniel and Markus have been injecting used truck tarps with new life by transforming them into functional bags and accessories. The Zurich-based company thinks and acts in cycles and supplies urban individualists the world over with a choice of over 80 different products as well as compostable textiles grown in Europe, called F-ABRIC.

Designer couple René and Marianne started developing cardholders at their design agency in The Hague in 1995 as a sideline to their work for clients. Drawing on their experience and know-how, they developed the ultimate wallet in 2009. Merging industrial design and fashion, and made in Holland with the greatest regard for quality, people and the environment: the iconic Secrid Cardprotector.