F52 MIAMI VICE
HIGH-RES PHOTO DOWNLOAD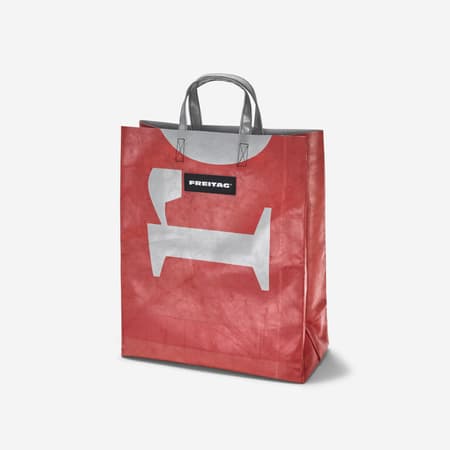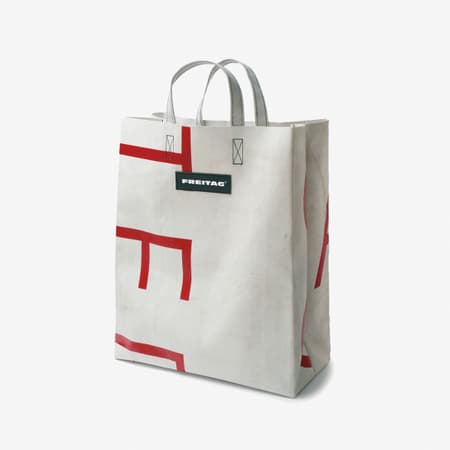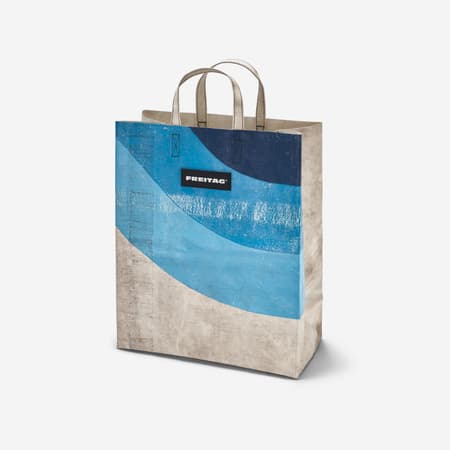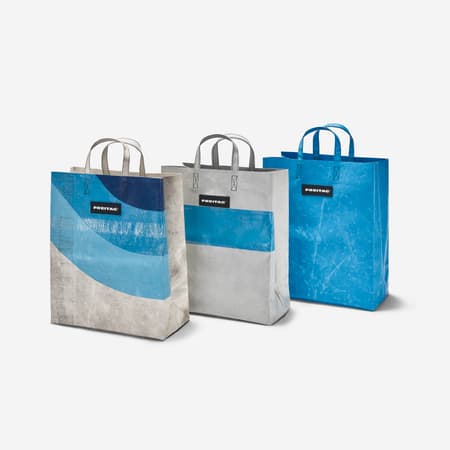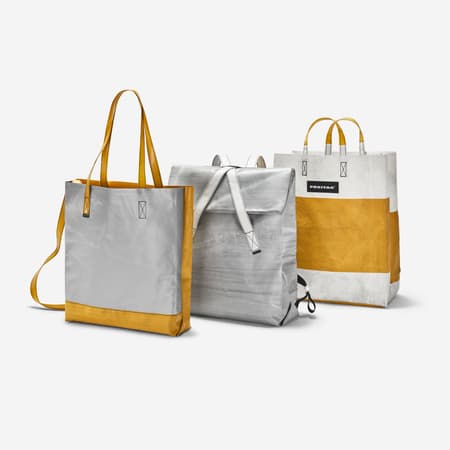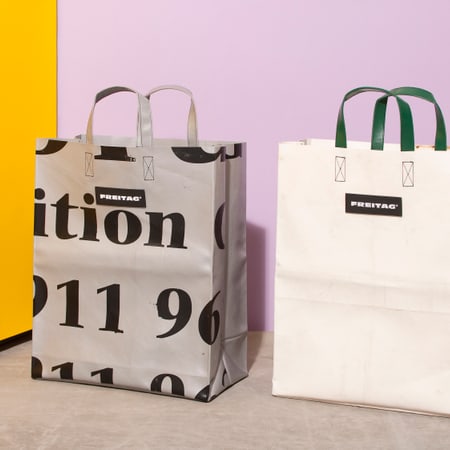 Please mention the photo credits (see caption)
THE STORY OF THE F52 MIAMI VICE MODEL
The F52 MIAMI VICE bag is a small piece of Swiss design history: in 1996 the Swiss supermarket chain Migros copied the FREITAG (also means Friday in German) bags and called them «Donnerstag» (Thursday).
The mass retailer provoked an unintentional wave of protest in the media with these non-original copies. The result: They were all removed from the range shortly afterwards. «If you copy our bags, then we'll copy yours» was what the Freitag brothers said to themselves and celebrated their revenge with the launch of the F52 MIAMI VICE - the rainproof shopping bag made from recycled truck tarpaulin.
Further Details:
Design: Freitag Bros., 1996
Dimensions: 330 × 160 × 400 mm / 13.0 × 6.3 × 15.7 inch (l × w × h)
Volume: 20 liters
Price: CHF 130.– / EUR 120.– / GBP 110.– / USD 150.– excl. TAX / JPY 19'800.– / CNY 1'180.– / KRW 190'000.–
Available at all FREITAG Stores, selected resellers, and at freitag.ch.