HIGH-RES PHOTO DOWNLOAD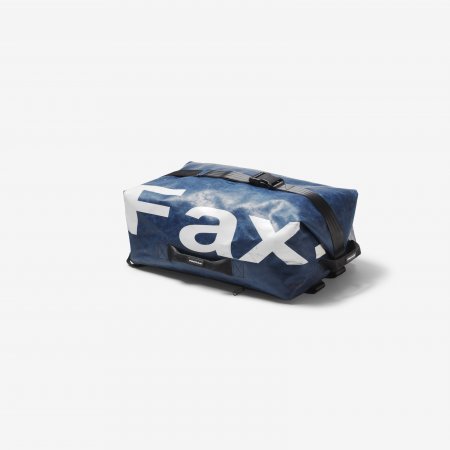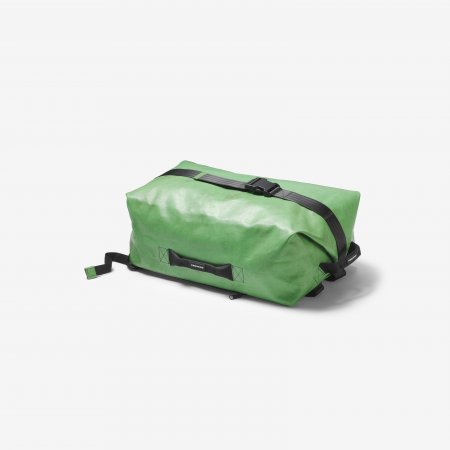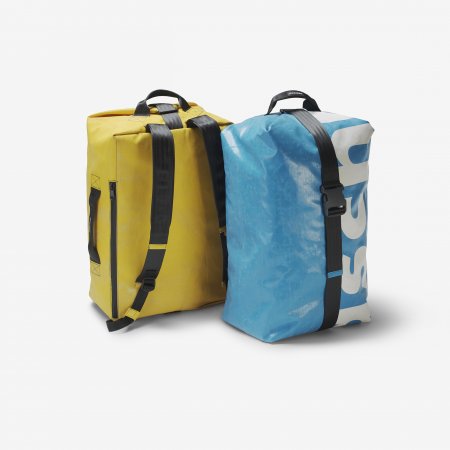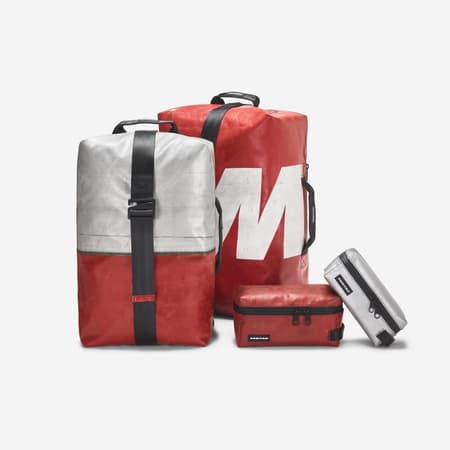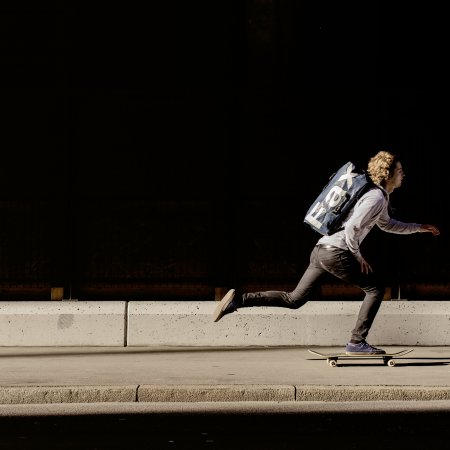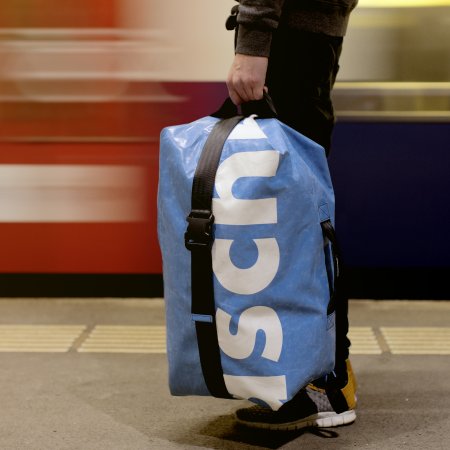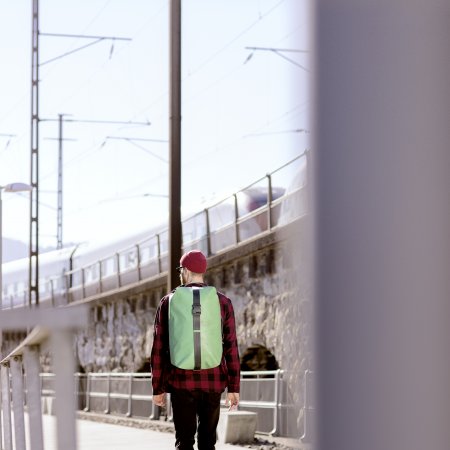 Please mention the Photo Credit (see caption)
THE UBERTOURIST
Everyone has their own idea of the perfect timeout. For some, it's adventure off the beaten path, as far away as possible from all-in package tours. Others need a minimum of comfort if they are to recharge their batteries. There's no way you can possibly combine the two: apart from the luggage, of course. With the F512 VOYAGER, FREITAG has created a totally individual, all-inclusive travel companion. It's an easy-to-carry, rugged cabin-size rucksack made of recycled truck tarps. And the cool thing is that it's unique. So, you'll immediately recognize it as your own on all the luggage racks and baggage conveyors in the world.
Rucksack with adjustable, padded shoulder straps
two grips for handy short-distance transport, either vertically or horizontally
zipped inner compartment and concealed quickaccess outer compartments
cut from individual used and recycled truck tarps
water-resistant, zippable closure with retaining straps to hold contents in place
Technical Information
Launch: April 23, 2015
Design: Freitag Bros., 2015
Dimensions: 500 × 330 × 200 mm, 19.7 × 13 × 7.8 inch (l × w × h)
Volume: 43 liters
Price: CHF 370.– / EUR 350.– / GBP 315.–  / USD 410.– excl. TAX / JPY 57'600.– / CNY 3'120.– / KRW 540'000.–
Available at all FREITAG Stores, selected resellers, and at freitag.ch.
#GONEWITHFREITAG HIGH-RES PHOTO DOWNLOAD
#GONEWITHFREITAG: from cycle theory to travel practice
We're turning our FREITAG cycle theory into holiday reality. We think borrowing is far more fun than owning. Which is why we're launching our #gonewithfreitag borrow-a-travel-bag programme. 
If you're looking (or needing) to travel this summer, just swing by your local FREITAG Store or selected F-Dealers and pick up – free of charge – one of our big and individual all-inclusive F512 VOYAGER travel backpacks. From July 9, you can also borrow the brand spanking new, even bigger, wheeled F733 ZIPPELIN.
It's a 100% free campaign for holidays of up to two weeks. All you have to do in return is share a few snaps of your travels with the internet community under the #gonewithfreitag hashtag. Plus, of course, bring the bag back after three weeks at the most – all true to our prime FREITAG motto that "we think and act in cycles".
7 June: Start of the #gonewithfreitag F512 VOYAGER lending campaign

9 July: Start of the inflatable, wheeled F733 ZIPPELIN lending campaign

15 August: F-arewell vacation – F-arewell F-un – time to bring your bag back!