F511 SKIPPER
HIGH-RES PHOTO DOWNLOAD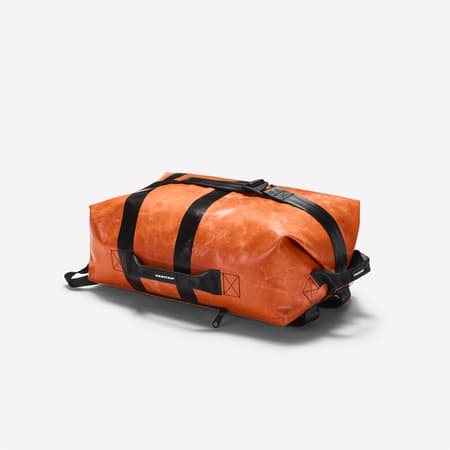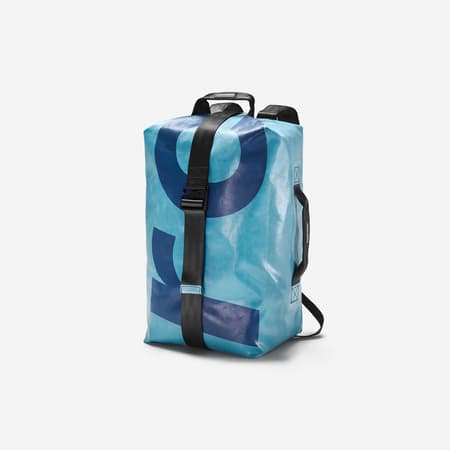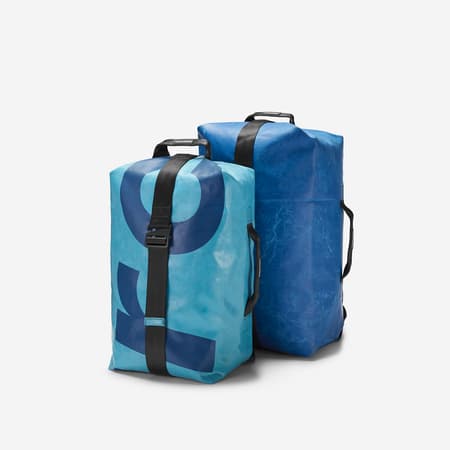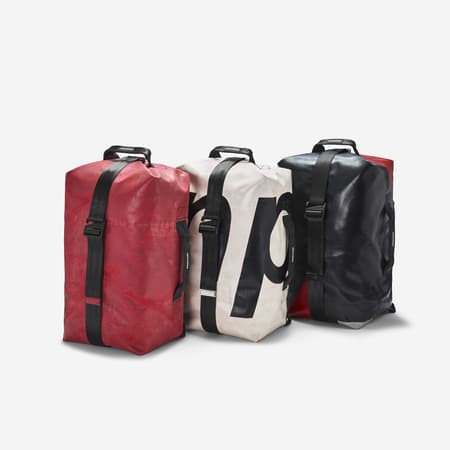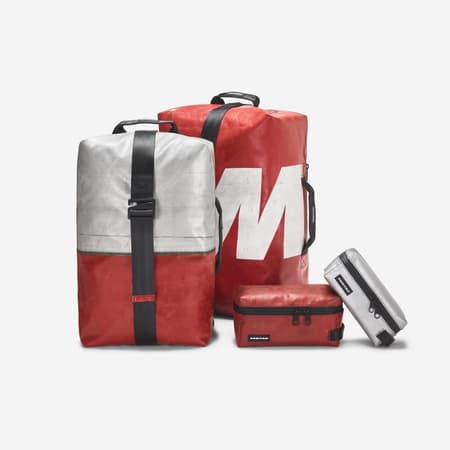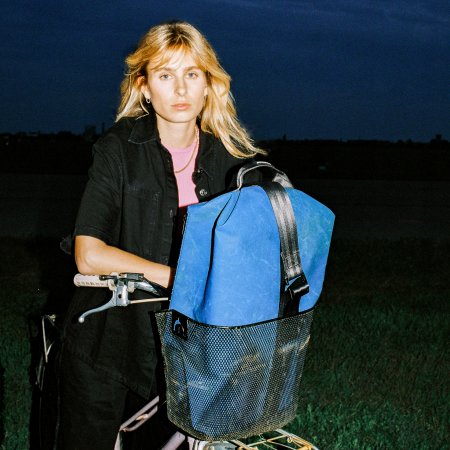 Please mention the photo credit (see image caption)
THE ANTI-ATTACHÉ CASE
The F511 SKIPPER is precisely what its name suggests – and in two respects. On the one hand, it's a multifunctional bag-cum-backpack designed for anyone planning to skip lightly through life or from one destination to the next with a genuine FREITAG one-off. On the other, it's the perfect anti-attaché case statement for skippers who are already detached enough to take charge of their lives from the bridge.
There are those who travel light because having fewer possessions means more freedom. And there are those who own so much they leave the schlepping to others. Whatever, at the airport, they're the ones who head straight for passport control with a minimalist backpack while others shove their polycarbonate suitcases towards baggage drop a centimeter at a time.
The F511 SKIPPER is just that kind of minimalist backpack: with a wide, spacious compartment that swallows up your laptop, other gadgets and even a change of underwear. But compact enough to look enviably casual on your back or in your hand.
For all of you who leave the schlepping to someone else.
adjustable backpack guaranteed to find your sweet spot and help you move and travel fast
two grip handles for horizontal and vertical swingers
two concealed, rapid-access compartments: a large upholstered one for essentials like your laptop and another for ... everything else
single-section main compartment (except for a small zip pocket for flat objects and valuables) enables wrinkle-free packing and rapid access
water-resistant, two-way zipper with additional G-hook fasteners made of black anodized aluminum
Technical Information
Launch: July 27, 2017
Dimensions: 260 × 130 × 270 mm, 17.3 × 11 × 6.3 inch (l × w × h)
Volume: 25 liters
Price: CHF 350.– / EUR 330.– / GBP 300.– / USD 390.– excl. TAX / JPY 54'600.– / CNY 2'890.– / KRW 510'000.– 
Available at all FREITAG Stores, selected resellers, and at freitag.ch.