F49 FRINGE
HIGH-RES PHOTO DOWNLOAD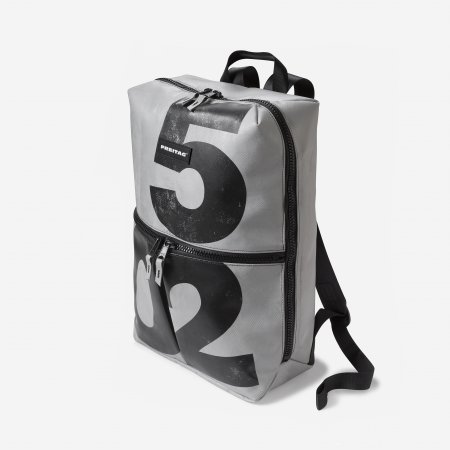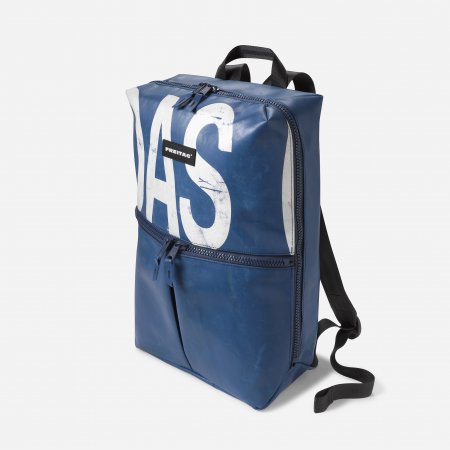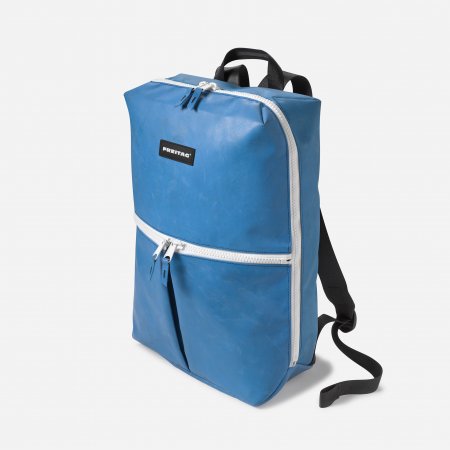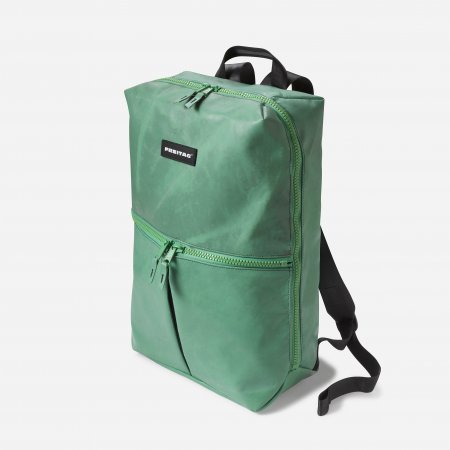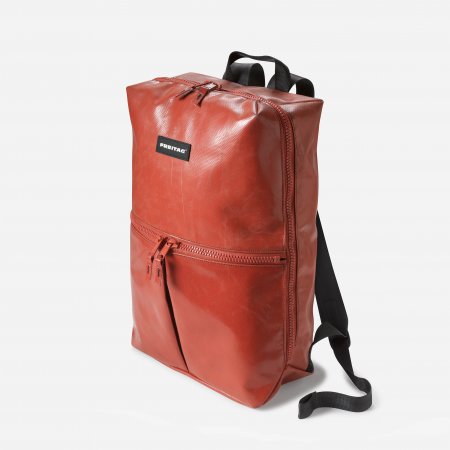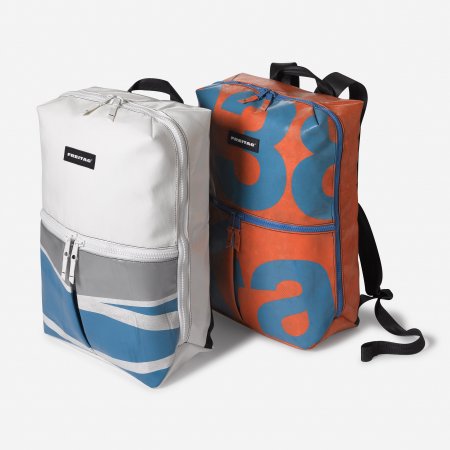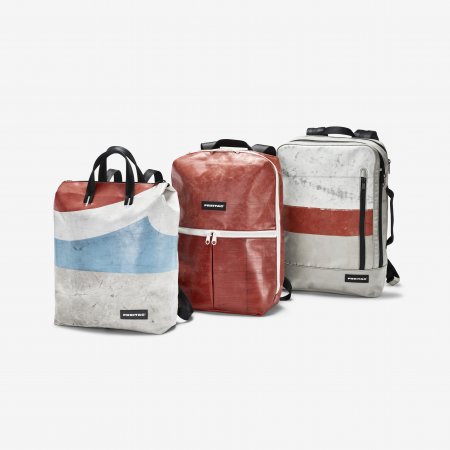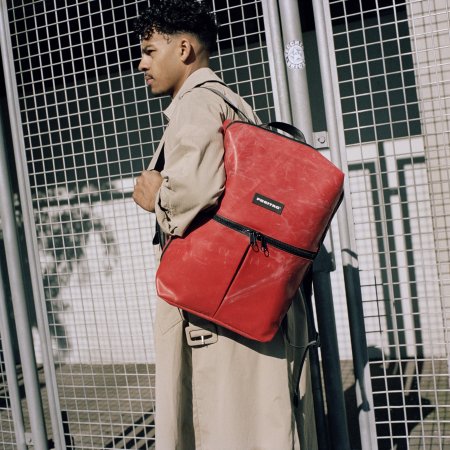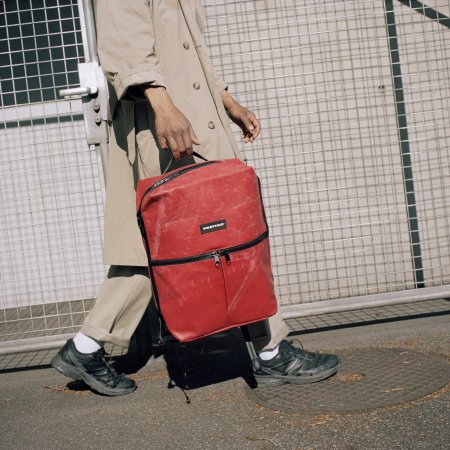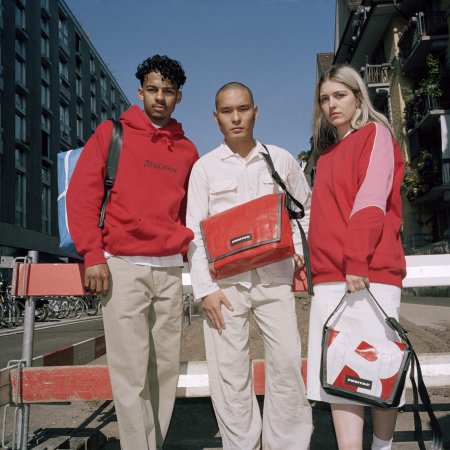 THE STREETS ARE MEAN
The day has come: The F49 FRINGE Back-to-School-Back-Pack has been deemed street-legal by the FREITAG R&D department. Because there's no tougher hood than schoolyards, it was tested to the fringe of sadism. Whoever manages to tear up this backpack clearly should be dispensed from school.

Just to show you what FREITAG does to their dirty bags before you lay your clean hands on them, they've made a making of the thrashing of the FRINGE. Definitely something to share on your mobile with your schoolyard dog friends!

FRINGE protects you and your prized possessions from any regular bully. And with its 270° zipper and butterfly outer pockets it provides room for and access to your notebook, notebooks, cheat sheets, trading cards, gumballs and whatever else you need to get through a day in the grind.

Color zippers!
Colored ties are a common nuisance and colored socks an emerging market. FREITAG really should have thought of colored zippers all along…! With the FRINGE, they pick up on this idea. Maybe if the Bros. went back to school themselves for a bit, they wouldn't miss out on fads like this...
Technical Information
Design: Freitag Bros., 2011
Dimensions: 290 × 140 × 420 mm, 11.4 × 5.5 × 16.5 inch (l × w × h)
Volume: 16 liters
Price: CHF 270.– / EUR 255.– / GBP 230.– / USD 300.– excl.TAX / JPY 42'000.–  / CNY 2'280.– / KRW 394'000.–
Available at all FREITAG Stores, selected resellers, and at freitag.ch.
Movie: zweihund, zweihund.com
Music: TGK, Song: TeGeKa Version 74