F155 CLAPTON
HIGH-RES PHOTO DOWNLOAD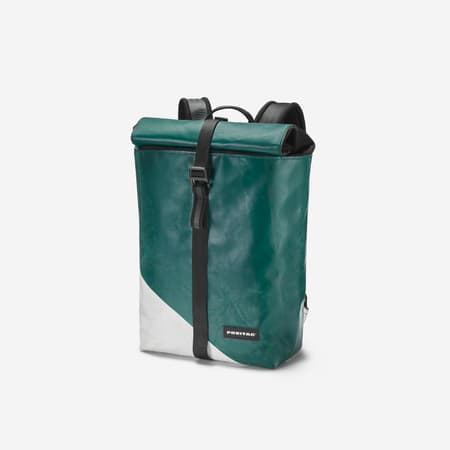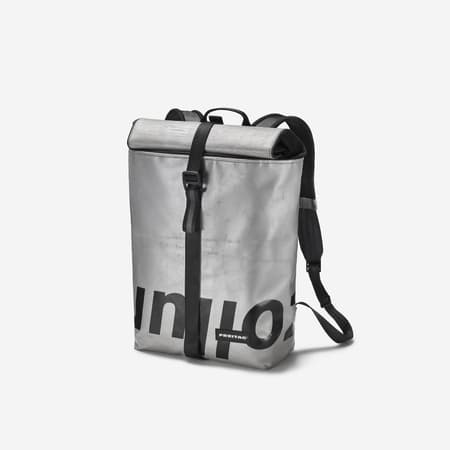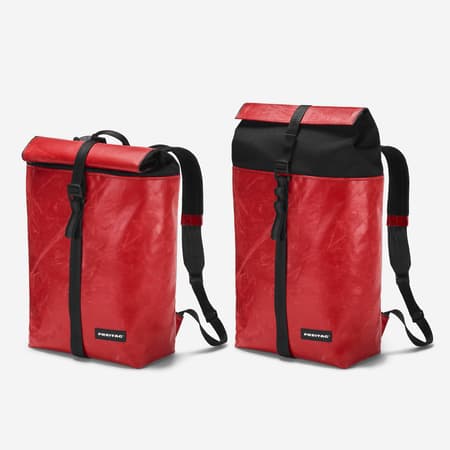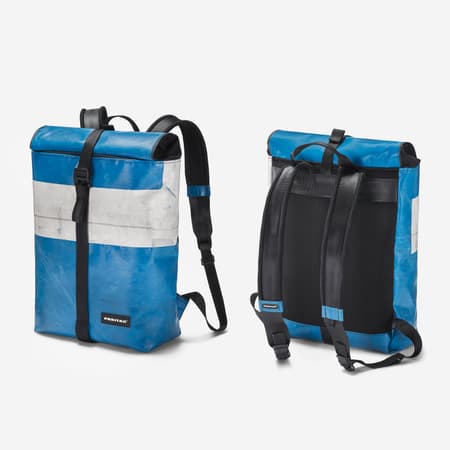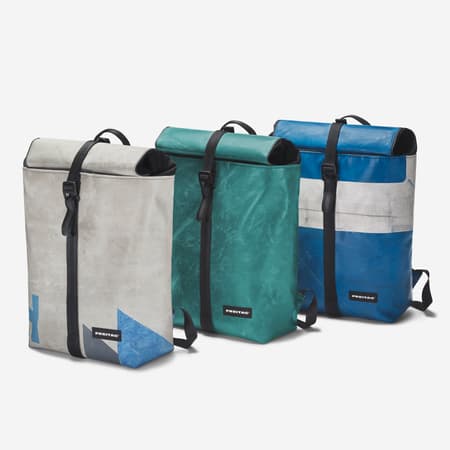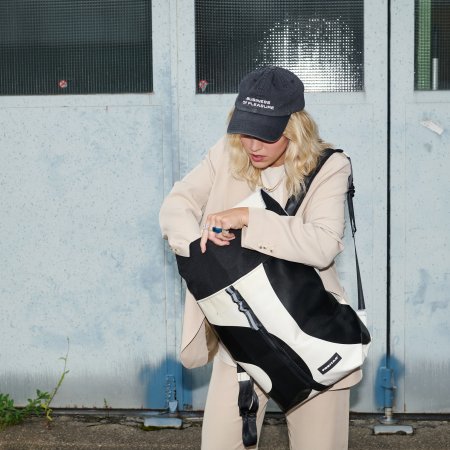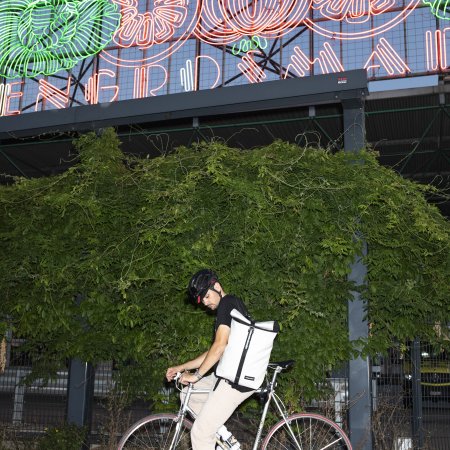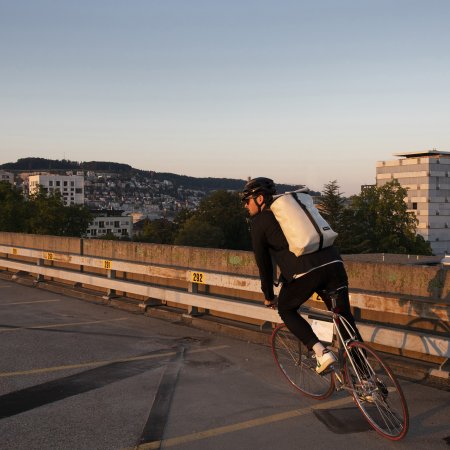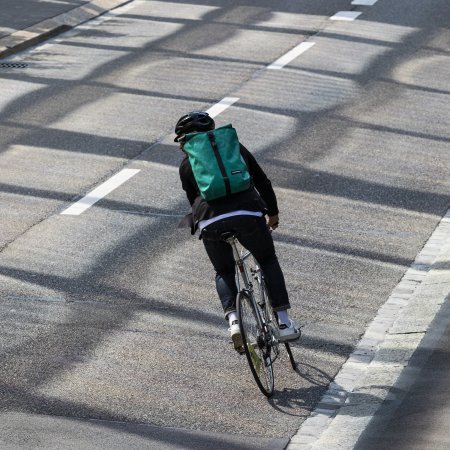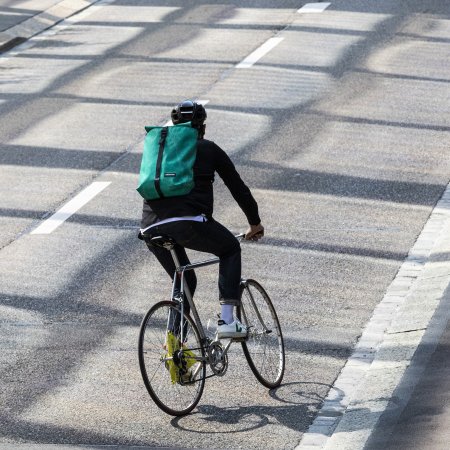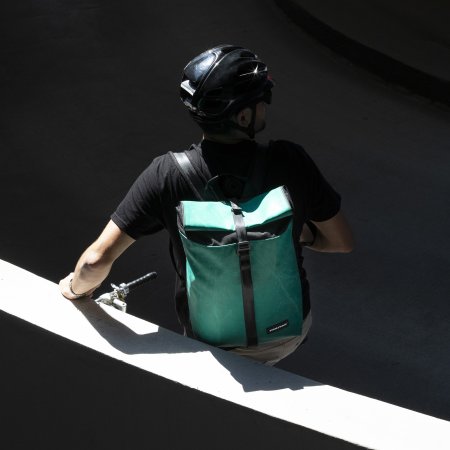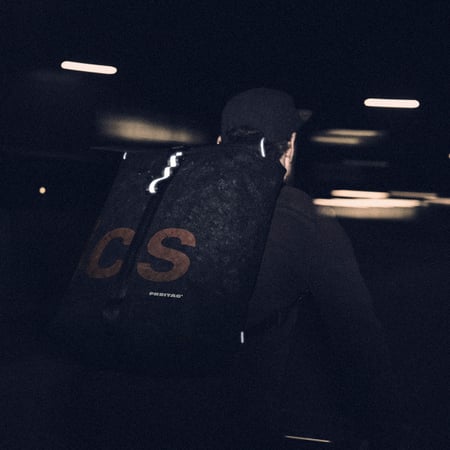 INDIVIDUAL BY DAY – REFLECTIVE AT NIGHT
In much the same way trucks endlessly rumble over major transit routes from north to south and back, we – like countless other commuters – make the daily trek to work by bycicle or public transport. And for all who choose public or more individualized transport by bike, there is now the new FREITAG F155 CLAPTON backpack, inspired by heavy goods traffic. But it's not only water-repellent and robust like the truck tarps from which it's cut: recycled and unique, it allows users to stand out clearly from the gray mass of commuters. And when it gets dark, like any self-respecting truck on the highway, its reflecting contour markings offer an immediate warning to other road users.
F155 CLAPTON is the semi-professional among the FREITAG bike messenger backpacks. And here, it's worth noting, the "semi" refers only to the volume, which has been reduced to 18 liters to suit the needs of commuters. As regards convenience and functionality, it's packed full with all the experience FREITAG has amassed making professional bike messenger bags over the past couple of decades:
a water-repellent backpack made of robust, individual and used truck tarps plus inner lining made of 100%-recycled PET 
variable volume with special fold'n'rolltop mechanism for closing
reduced sweating and massively increased comfort in wear thanks to 3D mesh padding on back and shoulder straps
all-round immediate visibility thanks to four smartly positioned reflectors
interior featuring upholstered laptop compartment, outside with various docking sites for cycle helmet, u-lock and key fob together with a well-concealed, rapid-access external compartment below the extended belt center line
Technical Information
Launch: March 22, 2018
Dimensions:  300 × 130 × 420 - 520 mm , 11.8 × 5.1 × 16.5 - 20.5 inch (l × w × h)
Volume: 18 - 22 litres
Price: CHF 310.–  / EUR 290.–  / USD 265.–  excl. TAX / GBP 350.–  / JPY 48'200.– / KRW 452'000.– / CNY 2'580.– 
Available at all FREITAG Stores, selected resellers, and at freitag.ch.